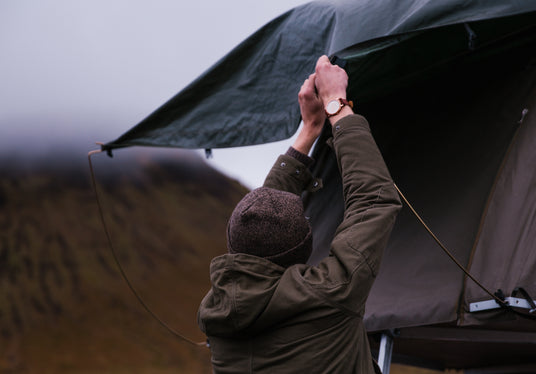 Keeping water, wind and inclement weather at bay
We're based in Derbyshire so spend a lot of our free time out in the Peak District testing our products against the unpredictability of British weather. We manufacture our products ourselves here, to guarantee you quality solutions that you can rely on. Our entire team cares about protecting your outdoor experience and the memories that you make along the way.
Whether your gear simply needs cleaning or protecting from rain, stains or UV rays, Fabsil's easy-to-use range is multi-purpose and guaranteed to keep you dry whilst extending the life of your tent and gear.
So, whether you need to protect your rucksack, awning, garden furniture, soft-top roof or tent, Fabsil helps you to enjoy the outdoors – whatever the weather.
Protect your adventure with Fabsil
View all